Enjoy life
in complete Harmonie !
Harmonie Golf & Beach Estate is a Property Development Scheme (PDS) approved by the Economic Development Board. It consists of 220 luxury villas built on 150 hectares of land edging an 18-hole international golf course. Presale was launched in early 2022 with the signing of presale agreements (Contrats de Réservation Préliminaire – CRP). The goal is to sign the minimum number of presale agreements required to start construction within one year. In this phase, construction is  planned to start in 2023 with completion within three years.
There will be two types of offers at Harmonie Golf & Beach Estate: ready-built villas available off-plan to Mauritian and foreign buyers under a VEFA contract (in a future state of completion) as from 1,490,000 EUR ; and serviced plots available exclusively to Mauritian buyers with strict architectural guidelines for villa construction.
Phase 1 is underway!
Phase 1 of Harmonie Golf & Beach Estate consists of 81 villas and residential plots in the heart of the estate; a clubhouse and the front 9 holes of the golf course will also be built.

The ensuing Phases 2 and 3 will include 78 and 61 units respectively. The construction of the back 9 holes of the golf course will take place in Phase 2. Each Phase is expected to be completed three years after hitting the market.


The three villa models have a built-up area in excess of 400m² on plots with an average area of 2,000m². In order to achieve a sustainable architecture approach, each of them has a different orientation and is designed to have the lowest possible environmental footprint by leveraging the topology of the land, as well as natural ventilation and lighting.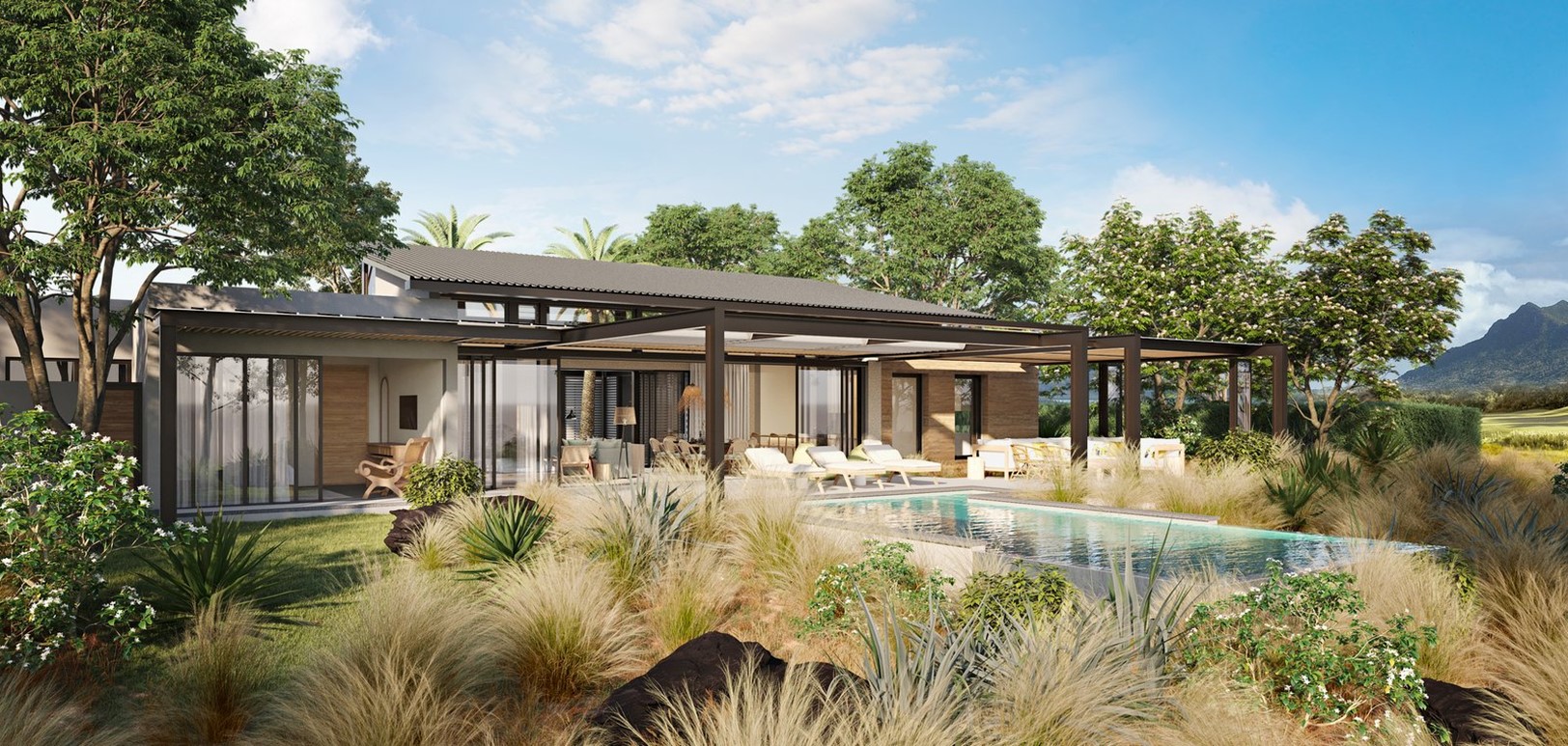 Villa N
as from 1,490,000€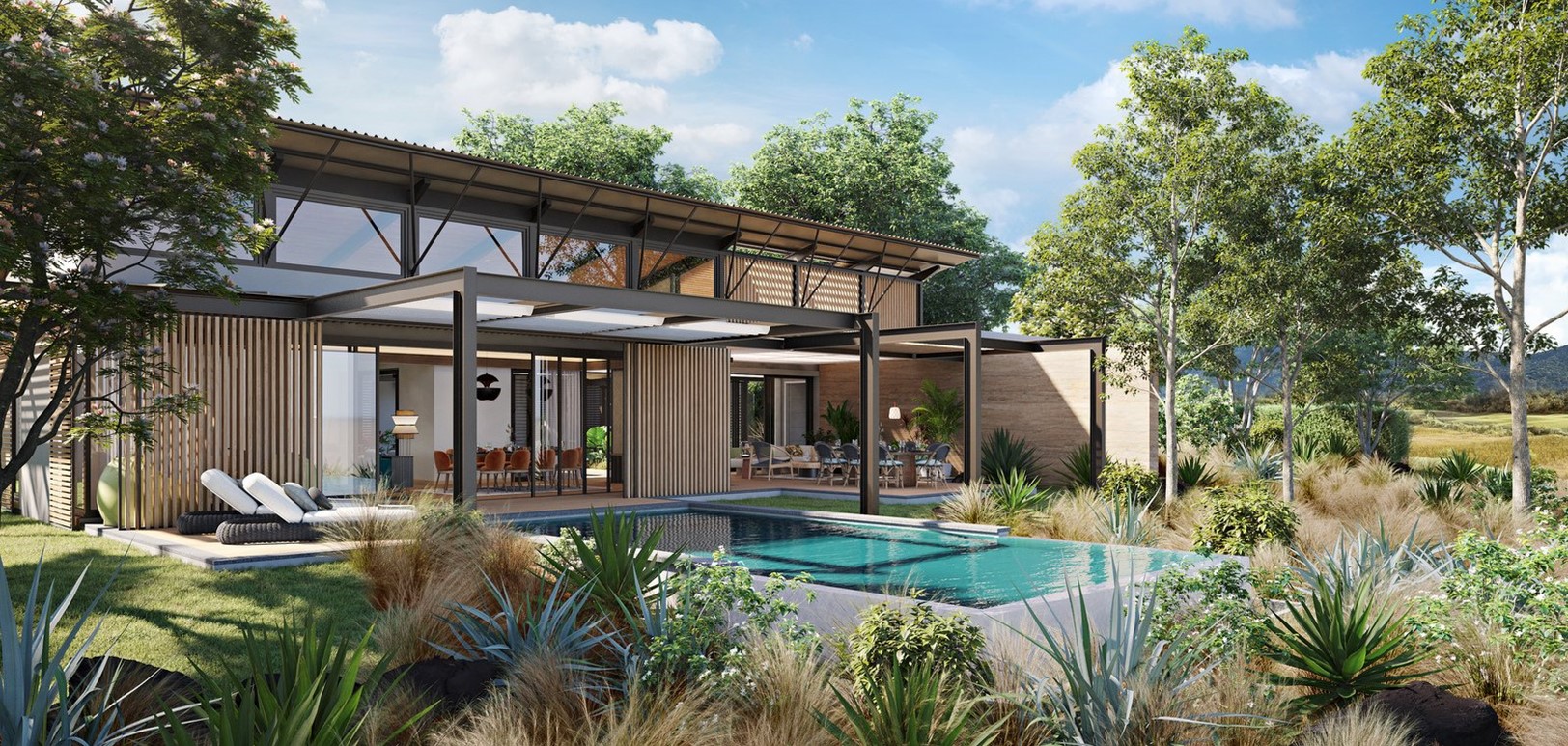 Villa S
as from  1,610,000€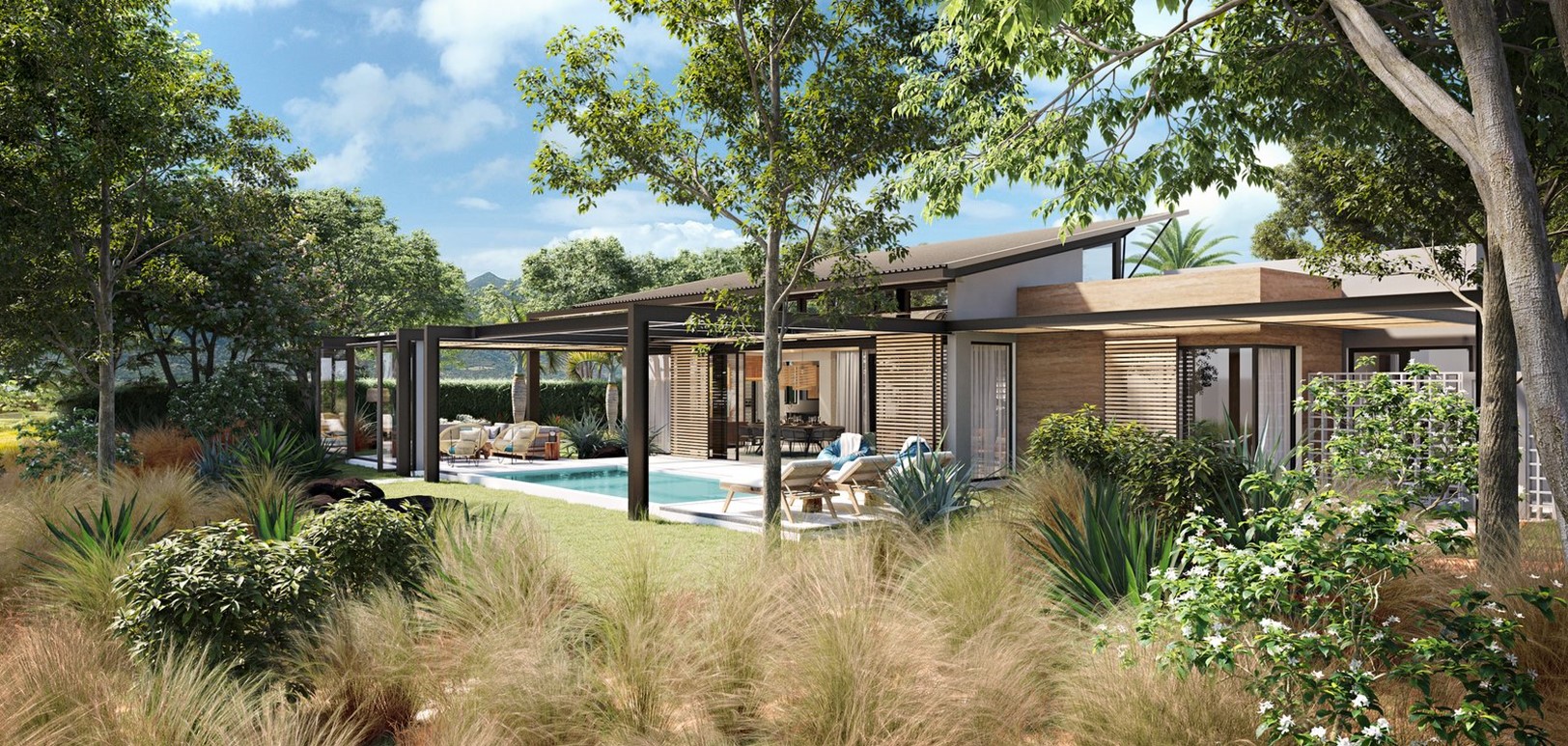 Villa W
as from 1,540,000€
Villa N
as from 1,490,000€

Villa S
as from  1,610,000€
Villa W
as from 1,540,000€